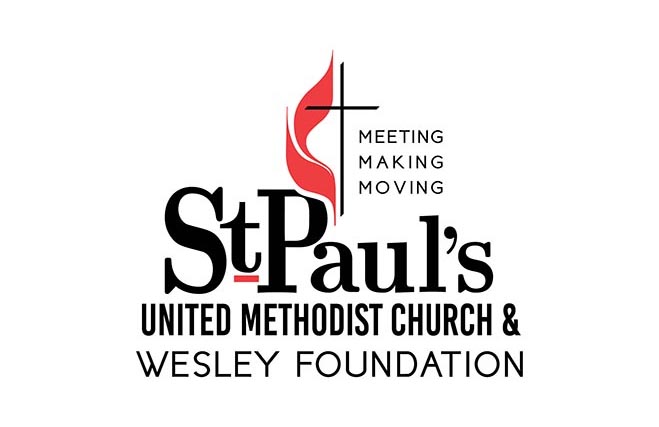 Welcome to St. Paul's United Methodist Church and Wesley Foundation, a Reconciling Church
St. Paul's United Methodist Church and Wesley Foundation is located at 250 East College Avenue in the heart of downtown State College, bordering the main campus of the Pennsylvania State University. Since 1888, the congregation of St. Paul's has been committed to ministry at this strategic location with students and permanent residents alike. We are officially a Reconciling Church, which means we believe that all are welcome in our faith community, and that we have affirmed the following together:
We celebrate God's gift of diversity and value the wholeness made possible in community equally shared and shepherded by all. We welcome and affirm people of every gender identity, gender expression, and sexual orientation, who are also of every age, race, ethnicity, physical and mental ability, level of education, and family structure, and of every economic, immigration, marital, and social status, and so much more. We acknowledge that we live in a world of profound social, economic, and political inequities. As followers of Jesus, we commit ourselves to the pursuit of justice and pledge to stand in solidarity with all who are marginalized and oppressed.